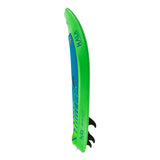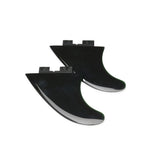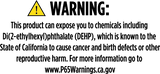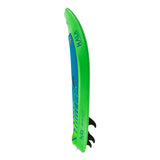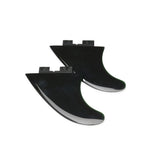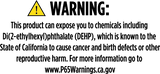 The innovatively designed Hala Gear Peño 2 + 3 inflatable SUP stands apart from all other river surfers. Hala Gear's patented DoubleStack™ Technology gives the Hala Peno a 2" step-down rail comparable to a short surfboard. This gives surfers the sharpest rail of any inflatable SUP, maximizing carving performance.
The duckbill nose shape (previously only found on playboat whitewater kayaks) prevents pearling the nose on steep river waves. From stomping ollies to carving hard, this spicey park and play SUP  is a freestyle machine - bound to solidify your belief in the capabilities of inflatables!
"It's more nimble and lower to the water than the 3"+3" model and is more fun overall. The bottom of the board has such a great hull shape and it was thoroughly enjoyed..."
- Jeremiah Williams
Features
Included with SUP: Backcountry Rolling Backpack, Fins, Hand Pump, Repair Kit
Backpack Dimensions: Medium (12" x 18" x 38")
Fin Boxes: Five Click Finboxes
Fins: Five 4.5" Black Hard Click Fins
Board Shape: Dynamic and Responsive Board Shape with Surf Rocker and Tapered Square Tail
Board Construction: Thick Fusion Construction with Patented DoubleStack™ Technology and Welded Seams
Rigging Options: None
D-Rings: Tail D-Ring
Handles: Center Step-Flat Soft Handle
Deckpad: Diamond Groove EVA Deckpad with 1.5" Raised StompPad and Rear Foot Index
Board Warranty: Industry-leading 5-Year Warranty
Included Accessory Warranty: 1-Year Warranty
What's in the Kit
Hand Pump

Fins

Rolling Backpack

Repair Kit
Keep Shopping
Recently viewed