September 01, 2014
Review: Hala Peño
If you're looking for a smaller inflatable SUP for surfing or playing in waves, the 7'11" Hala Peño is a great option.
This board is a lot of fun, super responsive, nicely designed and very well made.
The Peño is a wave rider but also has the option of adding a large fin for better tracking on flat water.
It is compact, tough and a lot of fun to paddle.
Quick Stats
7'11" long
33" wide
6" thick
weighs 23 lbs.
can hold up to 200+ lbs.
air pressure: 15 PSI
4 small 4" attached fins, one large 8" removable fin
Material: 6″ thick drop stitch. Double layered top, bottom, and reinforced seams
Included in Package: Board, hand pump with pressure gauge, 12V electric pump, 8″ removable flex fin, repair kit, inflatable fin protectors, compression strap, backpack, manual
Pros: Highly responsive, easy to maneuver, stable, good tracking, great fins, swallow tail helps with carving, easy to turn and pivot, compact and easy to store away in a small space or travel with
Cons: Slower on flat water
More In-Depth Info
This was the first time I had tested a board that was under 8' long and I wasn't sure what it would be like.
I can honestly say I was thoroughly impressed with the little Hala Peño inflatable SUP from the moment I took it out of the bag until the last moment when I finished paddling.
This board is made for surfing and waves and that is where it excels but it is also versatile enough to be used on all types of water.
Being used to a longer board, when I unrolled the Peño it seemed extremely short, although it is very colorful and looks great.
It was hard not to notice how tough the Peño is, the material is very strong and and it seems highly durable.
I had the feeling that this board could withstand a LOT of abuse with very little wear and tear. It is extremely solid.
The next thing I noticed was the abundance of convenient and very functional design features and accessories.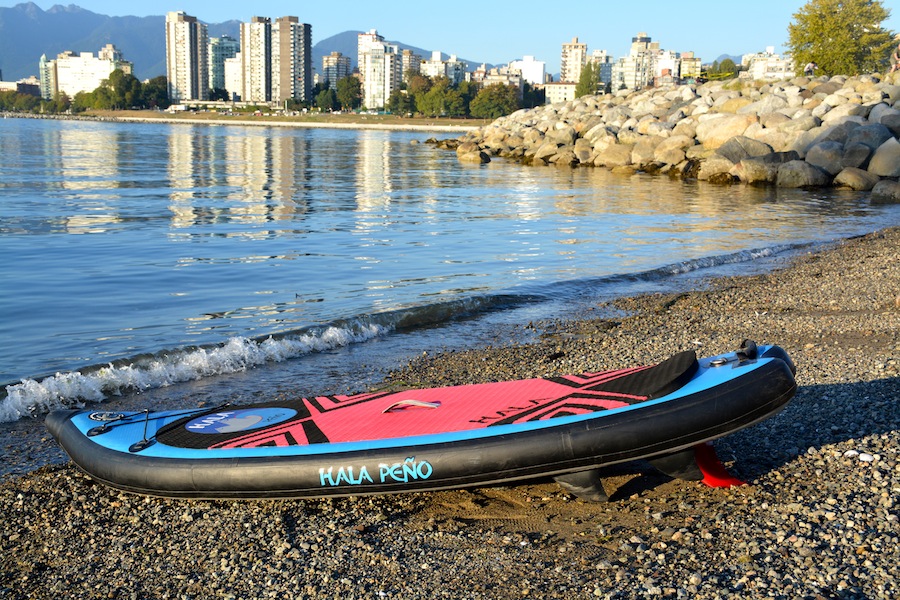 Awesome Design Features
Swallow Tail
Starting with the tail of this inflatable SUP, you will notice that it has a unique fish like swallow tail.
Hala states that this type of design will help you engage rails and make carving easier.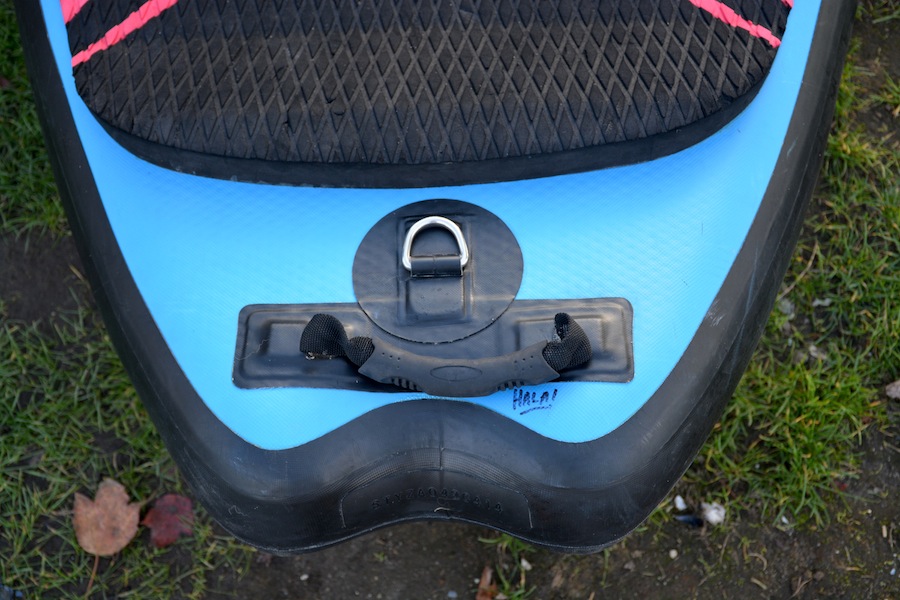 Full Length Traction Pad
This board is not very long so it's nice to have a full length traction pad. I found the pad to be comfortable when standing as well as kneeling.
Quadra Fin System Plus Optional 5th Fin
Underneath the tail are 4 attached 4" fins that keep the Peño focused on where you want it to go without making it too rigid, so you can still easily maneuver on surf. This quadra fin system is ideal for shallow water.
The 4″ fins are flexible yet unbreakable and come with inflatable fin protectors for when not in use.
There is also a larger detached 8" fin that attaches to a very strong fin box and can be used when paddling on flat water for better tracking, control, touring and straight paddling.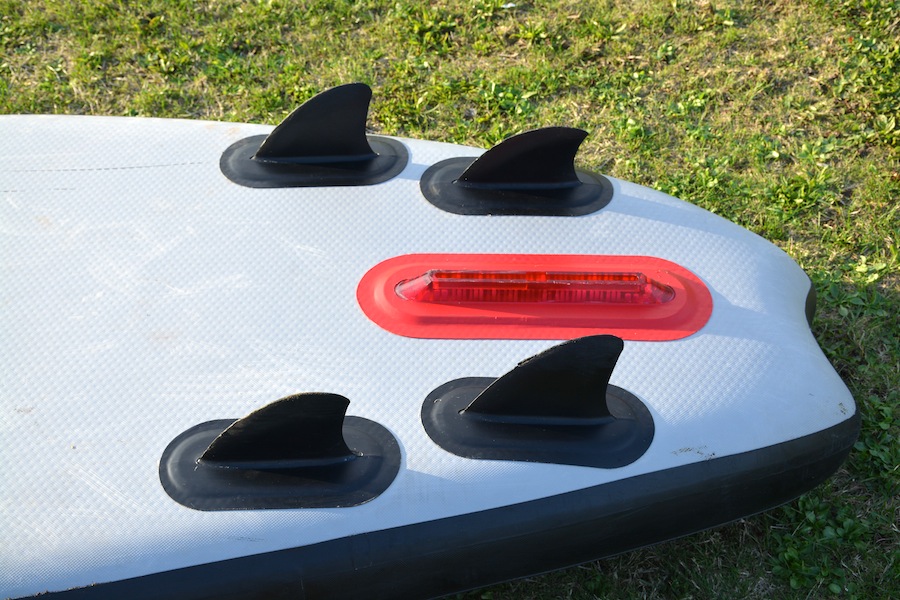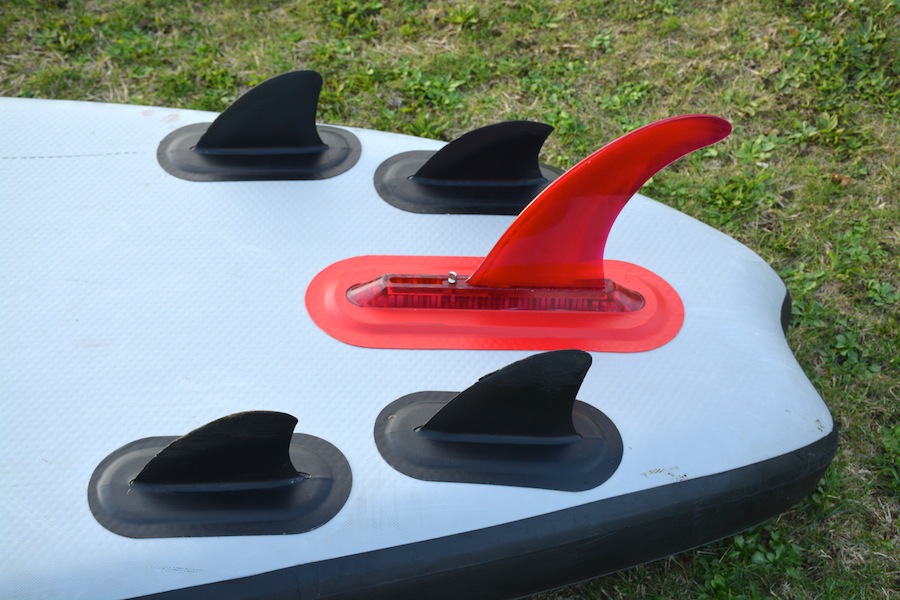 Stomp Pad
There is a raised stomp pad at the tail, which helps with better control, pivots and any fancy maneuver you dare to try.
With the shorter length of this board there is not much room behind the stomp pad so you need to watch your footing and really focus on your move.
It will take a bit of practice to use if you're not already proficient.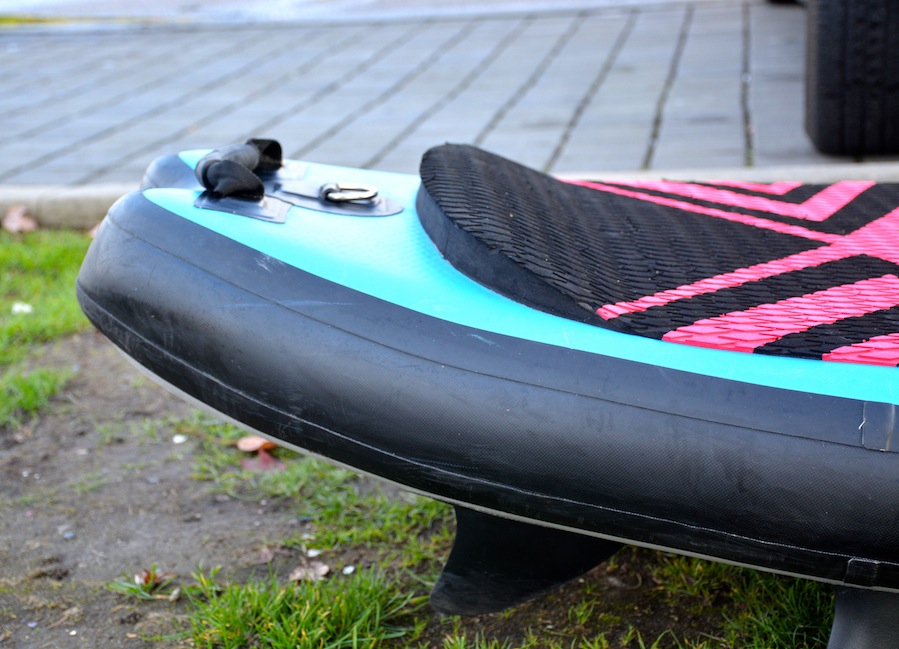 Bungee Cords
I love ISUP's that have front bungee cords for securing gear because I find them extremely useful.
They are great for securing your flip-flops, your water bottle, a dry bag or any gear you'd like to bring along for the ride.
The one thing I did notice was that because this board is so short, anything that I secured under the bungee cords got wet because the drips from my paddle would hit it when I would switch my paddling stroke from side to side.
This isn't a big deal if you're using a dry bag and I figure anything else you have secured should be stuff that can get wet anyway since this board is designed for surf and choppy water.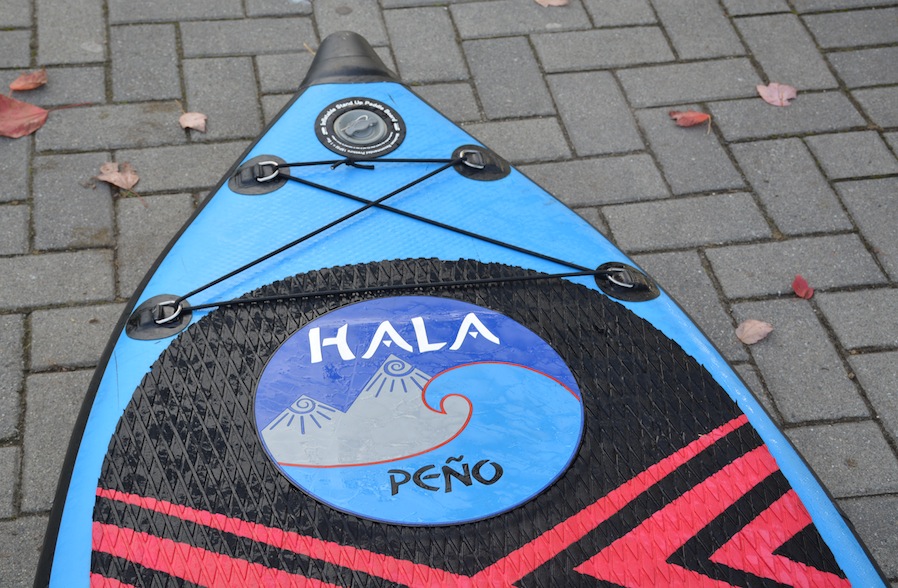 D-Rings
There are 4 metal reinforced D-rings up front with bungee cord attached to them as well as one metal reinforced D-ring on the tail.
The tail D-ring is perfect for attaching your board leash.
Set Up
With a board this size it takes no time to set it up. Take it out of the bag, install the large center fin if you need it, then inflate.
This board comes with a handy little electric 12V car pump, which is nice. I like that Hala adds this little pump to the package.
It also comes with a hand pump and gauge.
Inflate the board up to 15 PSI for the best performance then hit the water.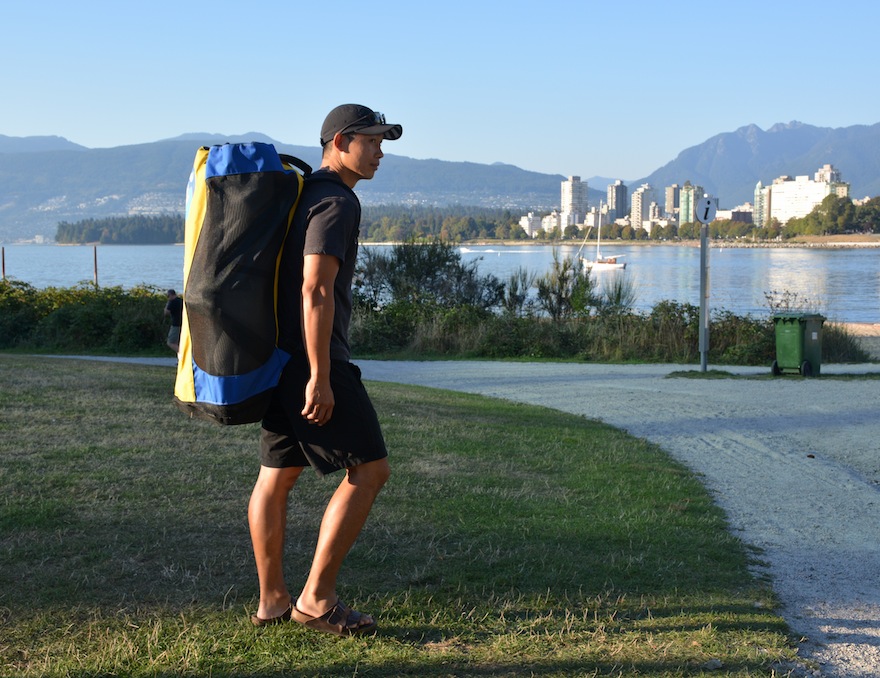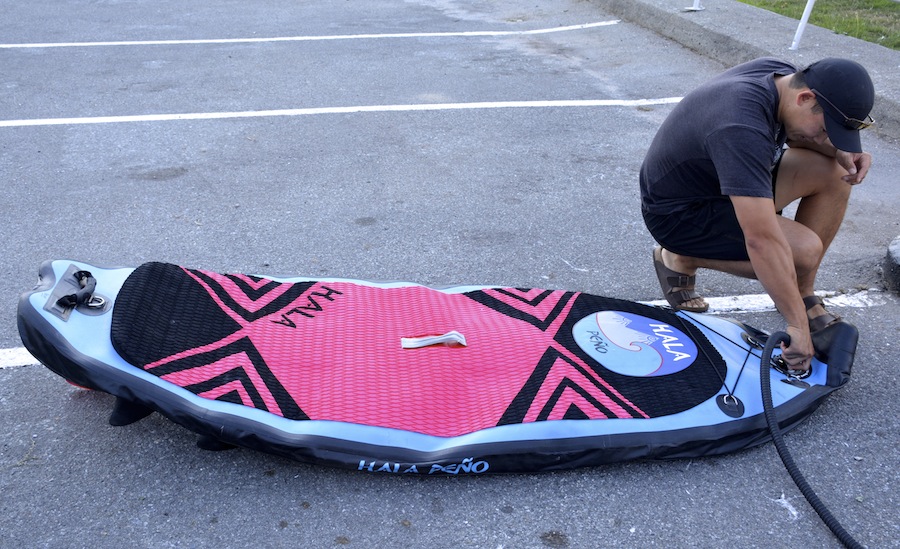 What's Included
Included in your package is:
Peño ISUP with 4 attached fins
extra 8" detachable fin
inflatable fin protectors
12V electric car pump
hand pump with gauge
repair kit
manual
Performance
This board is versatile and highly responsive which makes it a lot of fun to paddle.
Although not very long, this board is 33" wide and 6" thick, which makes it feel fairly stable even in waves and surf.
Being used to a longer board I did notice I had to focus a little more so as not to lose my balance in the waves but overall I was very impressed with the Hala Peño.
It's not that fast and I wouldn't expect it to be. It's not designed for speed, it's designed for surf, playing in waves, fast tricks and quick turns.
With the large center fin on it tracks impressively well considering the length and I found the pointy nose to blast through the waves with ease.
Being a smaller board I found that on rolling waves it felt very much like I was part of the wave and the board just rolled me along with it.
I wish I could have tried it out on larger surf but unfortunately there is none close by.
The fact that it is so easy to maneuver, turn and paddle makes it versatile enough for a large variety of people.
The width and 6" thickness allow it to hold quite a bit of weight. We tested it with up to 200 lbs. and there was no flex whatsoever.
It makes for an awesome play board in waves and surf and is still fun to cruise around on in flat water.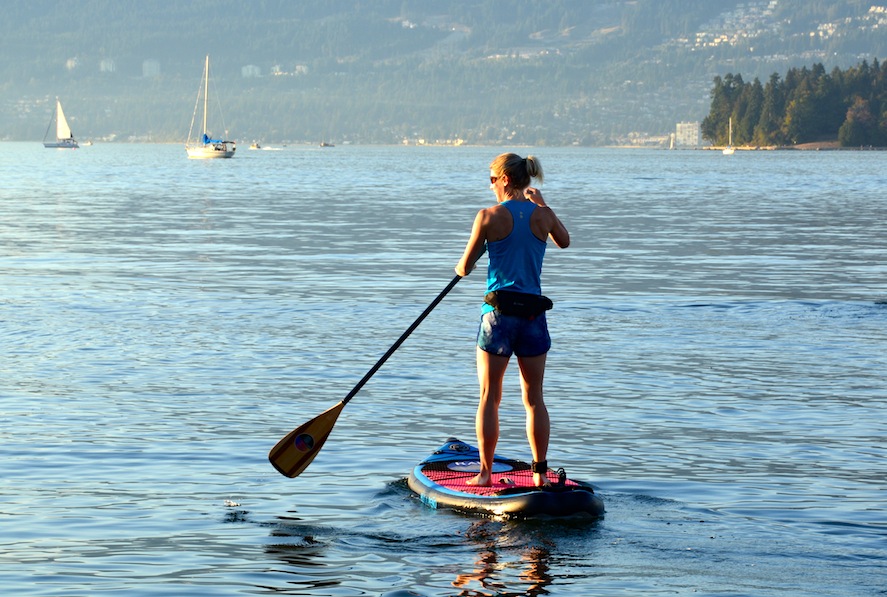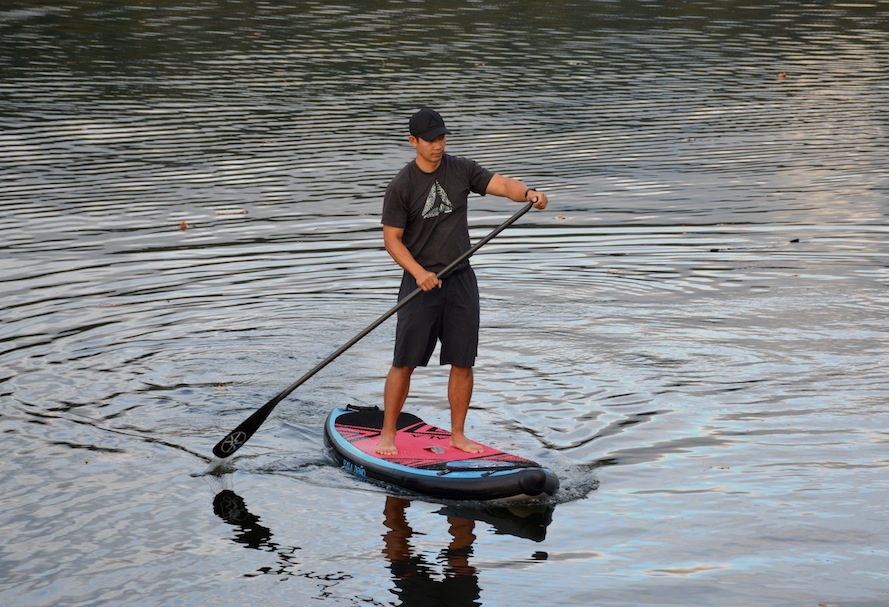 Backpack Carry Bag
The backpack is fairly standard in design, good quality and functional. It has padded shoulder straps, mesh sides to allow the board to breathe and a front pocket for small accessories.
The board easily fits into the bag when deflated along with the pumps, the repair kit and the extra fin. You could even fit your paddle in there if it broke down to 2 or 3 pieces.
We found that the bag was big enough that getting the board in and out was simple and fast.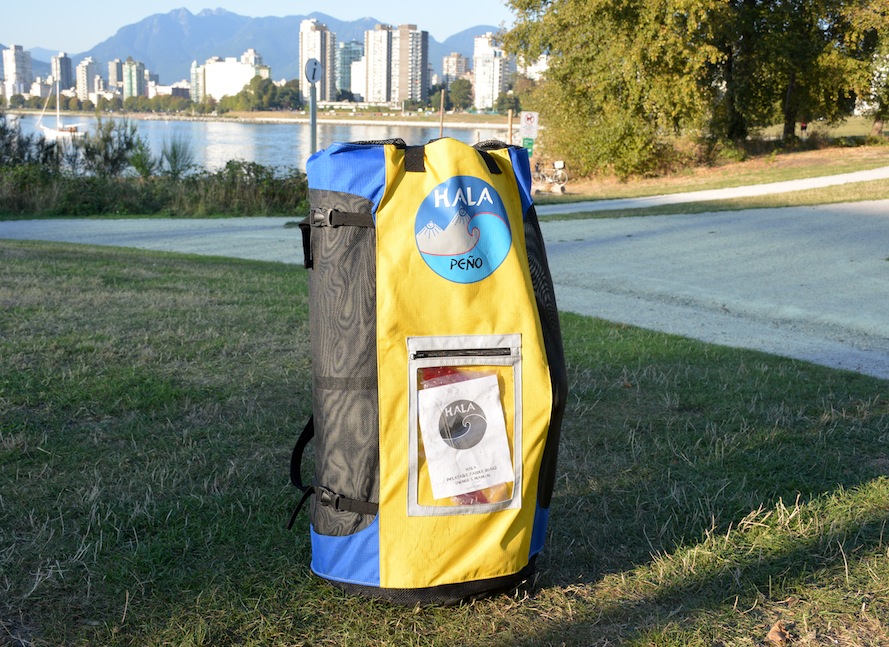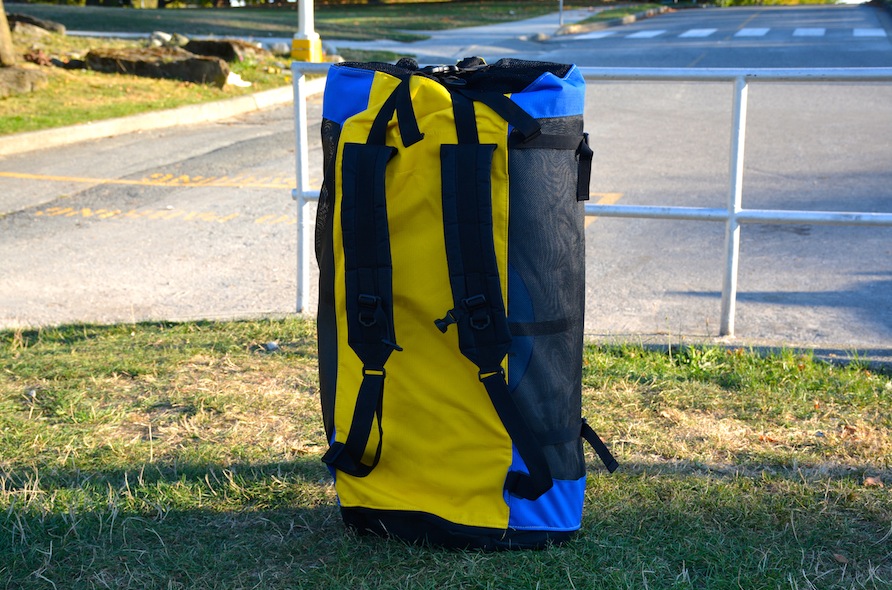 The Negative
The only real negative is that the Peño is not very fast. However it's hard to call this a negative since this board was not built for speed anyway.
I took it out on the ocean with a few friends who were paddling longer touring inflatable SUP's. I found it hard to keep up with them but had a ton of fun on the waves.
For surf, waves, recreational paddling and play it's great, but it wouldn't be my choice for touring.
More Pics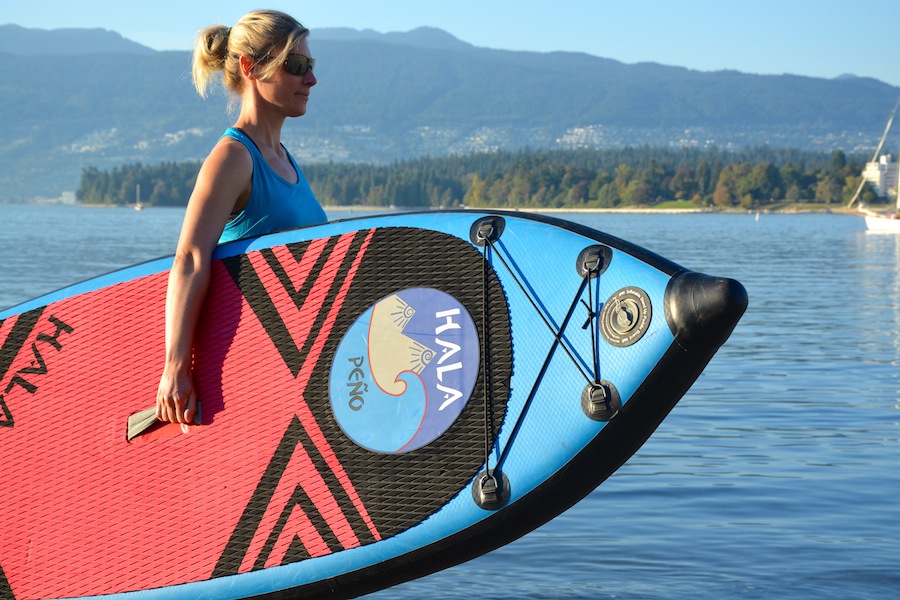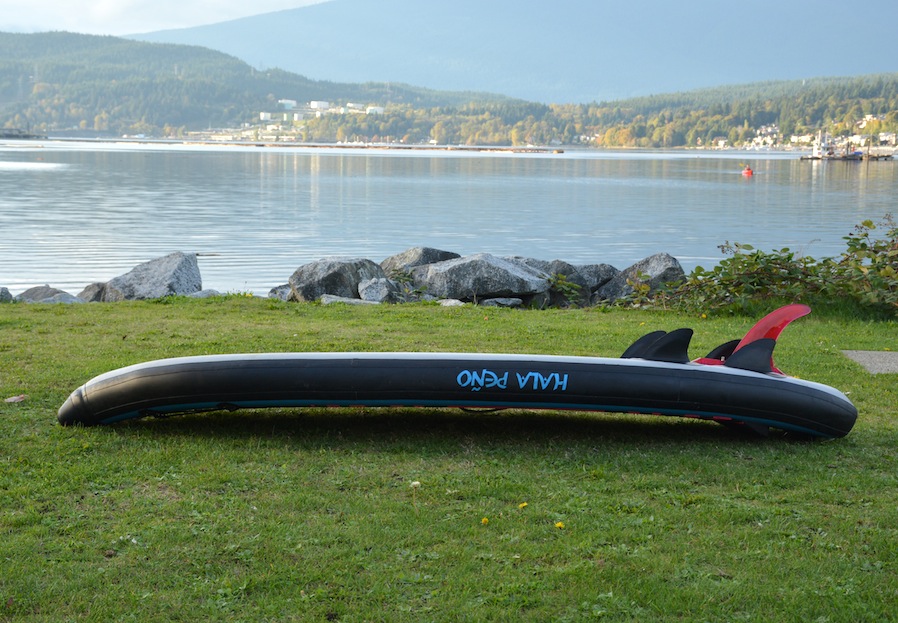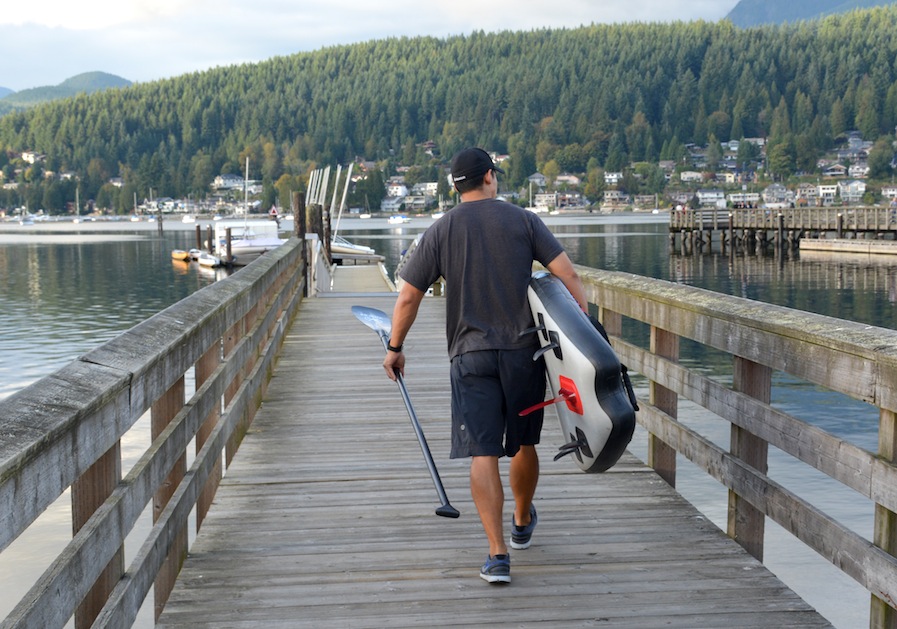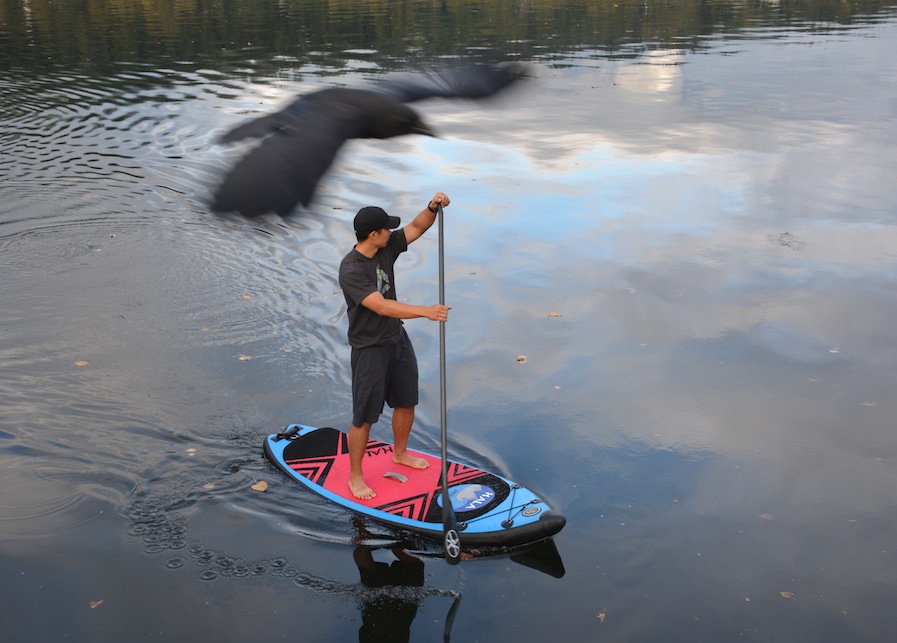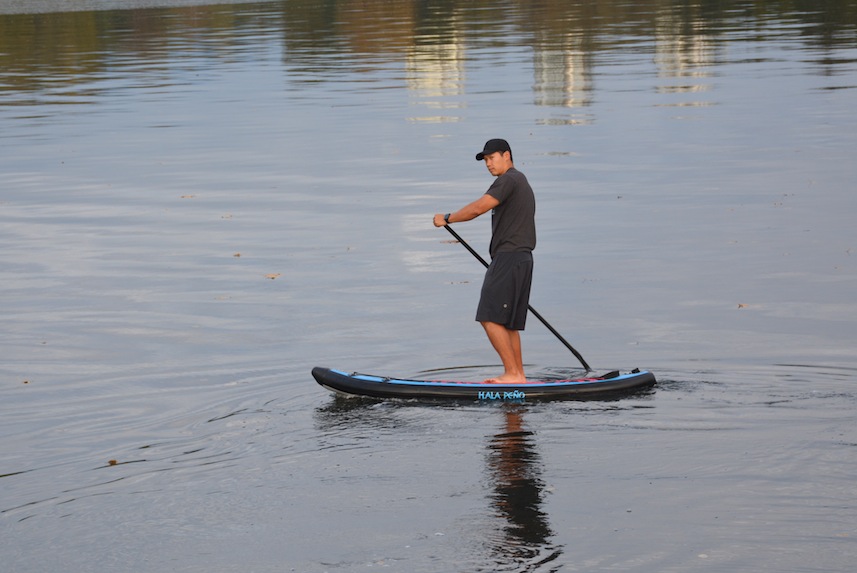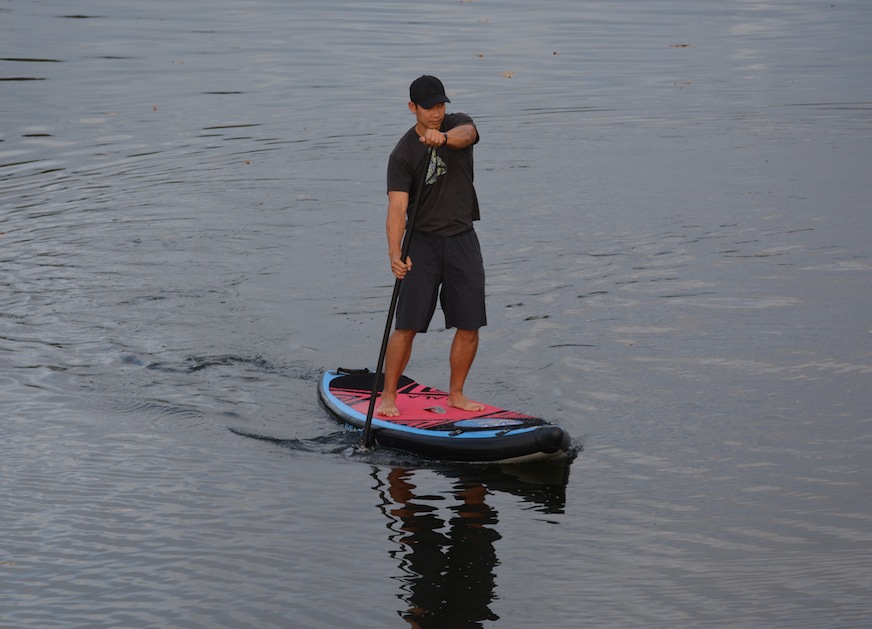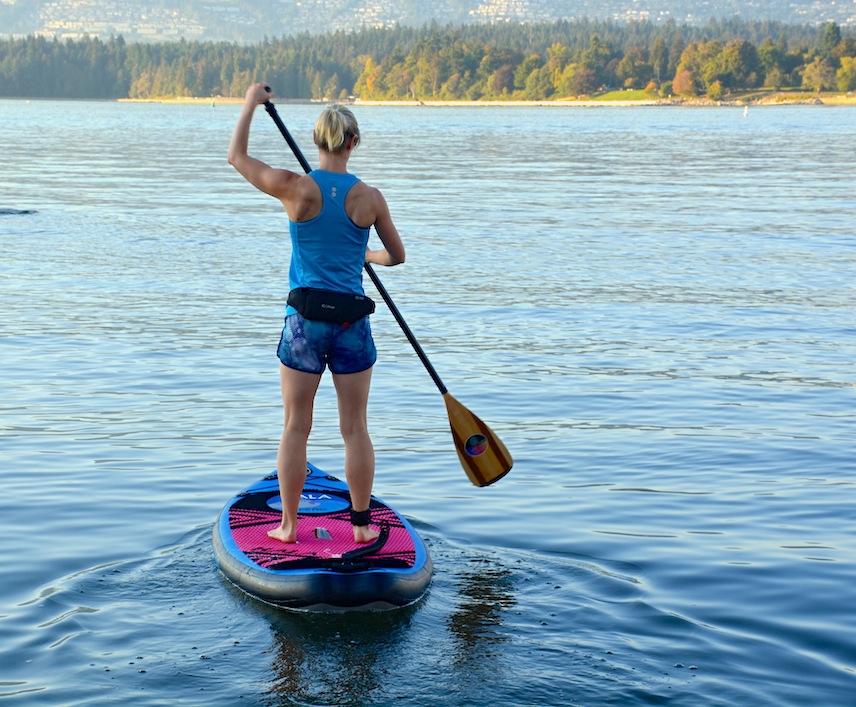 Post written by Allison for iSUPworld.com.