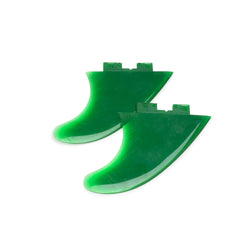 Made for Everything!
The gummy side-bite ClickFins increase board control and tracking on any waterway. The flexible and durable fins are perfect for paddling shallow creeks or swollen rivers, surfing, and exploring flatwater lakes. 
Includes grub screws
Fits in any ClickFin Box
Flatwater: Click them in.
Whitewater: Lock the fins in with one grub screw on the bottom left of the fin box and the other on the top right so they are diagonal from one another. This will keep the fin secured so you can paddle on.


Keep Shopping
Recently viewed