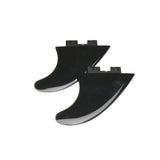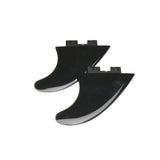 Ocean/River Surf and Flat Water
These hard side-bite click fins are more rigid than our 4.5" Gummy Side Bite Click Fins. They increase drive and performance, especially when surfing our touring flat water. Click 'em for flat water, lock 'em down when surfing.
Includes grub screws
Fits in any Hala side click fin box
Included with Surf Series and Carbon Nass-T and Rival Asana
**Give this a try!
When locking the fins in for surfing, use one grub screw on the bottom left of the fin box and the other on the top right so they are diagonal from one another. This will keep the fin secured so you can rage on.
--
See info above for complete specs and description.
Keep Shopping
Recently viewed