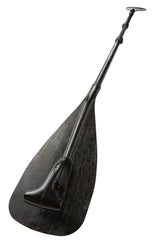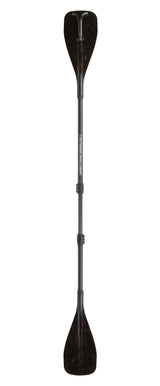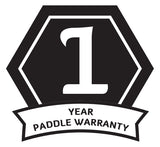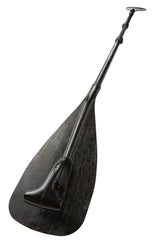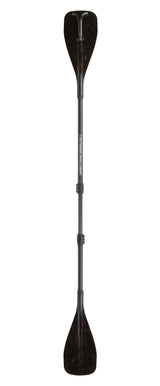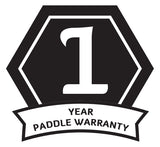 We are producing these as fast as we can, and fulfilling orders when we have the stock to do so. There may be a slight delay in our ability to fulfill orders, based on stock levels. 
High Strength Carbon Shaft


The patented Hala Butterknife Paddle cuts through the water whether you're sitting or standing. Our innovative paddle provides two blades that allow you to paddle while sitting or kneeling on your board. And with the handle behind the blade, you have an elite Stand Up paddle!

At the end of the day, the paddle breaks down to fit in your Hala bag and travels with you. Feel the smooth grace and choice as you cut through the water with the Hala Butterknife.
Double Bladed Shaft
SUP Handle Behind Blade
Adjustable Carbon Shaft
Clamp and Pin Center Clamp
Two 7 Ply CFRT Grafik Blades
Travel Ready Paddle
Protected by Patent Number USD693285S1
Need help sizing your paddle? We recommend extending your paddling arm straight up with a loose, relaxed shoulder (to keep it in a safe extension when paddling). The paddle should be adjusted so that your wrist rests right over the top of the handle when using it as a SUP paddle.
--
The Butterknife is an innovative wonder. The blades are 7 Ply CFRT and built for durability and quickness. And with two of them, you have the the choice to use it as a kayak/kneeling paddle or as a high performing SUP paddle by utilizing the handle behind the blade. A carbon shaft makes it extremely lightweight and powerfully durable. A clamp and pin mechanism allows you to adjust this paddle to your height while also making it a travel ready paddle. Break it down into 3 pieces to fit in your Hala bag and zip off to adventure. SUP better with a double bladed Hala Butterknife Paddle.
ADJUSTABLE CARBON SHAFT
Fully carbon, this is a lightweight paddle shaft with extreme rigidity and stiffness.
DOUBLE BLADE
Sit down or kneel and take advantage of this double bladed, kayak-like paddle.
HANDLE BEHIND THE BLADE
The unique, patented, design allows you to SUP with ease at an elite level.
CLAMP AND PIN ADJUSTMENT MECHANISM
Two clamp and pin systems prevent twisting so you can expand the shaft and adjust it specifically to your height.
7 PLY CFRT GRAFIK BLADES
Our two CFRT (Continuous Fiber Reinforced Thermoplastic) Fibrlite™ blades give you 7 layers that have the durability of fiberglass and the impact resistance of reinforced plastic for high performance.
NO-SINK PADDLE
Designed to keep water out and float all day long. You can feel confident you won't lose your paddle on the water.
TRAVEL READY PADDLE
Breaks down into three pieces to fit into your Hala Bag for hassle-free portability.
Keep Shopping
Recently viewed