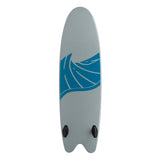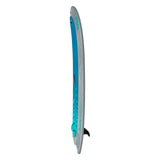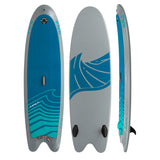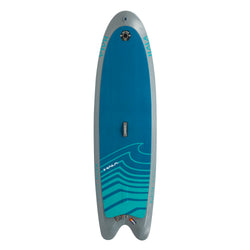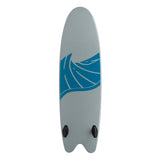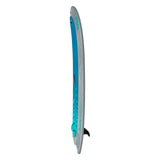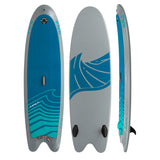 The Hala Gear Playita 2+2 is the most innovative inflatable ocean surfer to date.
This paddleboard features Hala's patented DoubleStack™ Technology, creating a one-of-a-kind shape with a 2" step-down rail. The step-down rail along with the fishtail shape rivals the performance of any fiberglass SUP surfboard on the market. 
The unique double stack offers the sharpest rail of any inflatable SUP. Every break is surfable with the Playita 2+2 in your quiver! Surf, deflate your board, put it in a backpack and never think about the inconvenience of storing a surfboard again.


Carbon Playa
The Carbon Playa is a larger, more dynamic board that is packaged with a top of the line SUP paddle. [10'11" x 30" x 4.75"]
Features
Included with SUP: Backcountry Rolling Backpack, Fins, Hand Pump, Repair Kit
Backpack Dimensions: Medium (12" x 18" x 38")
Fin Boxes: Two Click Finboxes
Fins: Two 4.5" Black Hard Click Fins
Board Shape: Dynamic and Responsive Board Shape with Surf Rocker and Fish Tail
Board Construction: Thick Fusion Construction with Patented DoubleStack™ Technology and Welded Seams
Rigging Options: None
D-Rings: Tail D-Ring
Handles: Center Step-Flat Soft Handle
Deckpad: Croc Skin Deck Pad with 1.5" Raised StompPad and Rear Foot Index
Board Warranty: Industry-leading 5-Year Warranty
Included Accessory Warranty: 1-Year Warranty
What's in the Kit
Hand Pump

Fins

Rolling Backpack

Repair Kit
Keep Shopping
Recently viewed